Thanks again for this wonderful marketing tool! We feel that the Micro Prize Wheel was a great asset to our marketing needs. We look forward to building a long lasting relationship with PrizeWheel.com!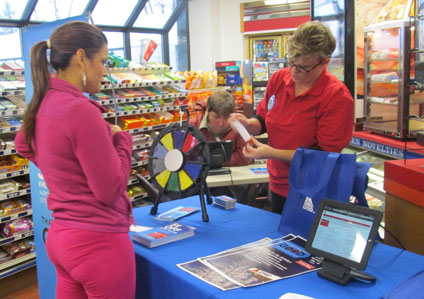 Aspen Marketing Services purchased 10 of the Prize Wheels for a credit card promotion for one of our clients. The Prize Wheels were used to support a 2012 pilot program to increase credit card distribution while increasing brand knowledge with the consumer/customer. These events included a customer appreciation day.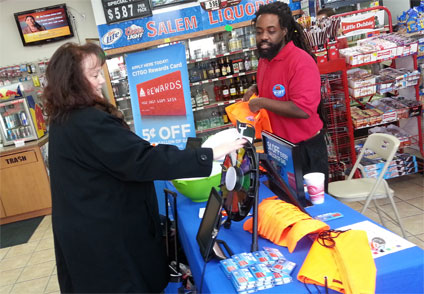 Each Wheel was color coded to support six branded premiums. They were a big hit! When the consumer/customer saw the Prize Wheel, it piqued their interest to find out how it worked, if they could spin to win and overall it increased our foot traffic and online application process.
The Prize Wheels supported 35 events during a three week pilot program in five different markets. The success of the program was outstanding! The Micro Prize Wheels will support over 200 events in 2013. Events are scheduled to start Mid February.
-Shawn Kelly, Aspen Marketing Services (Auburn Hills, Michigan)