The Plinko Game was a Huge Hit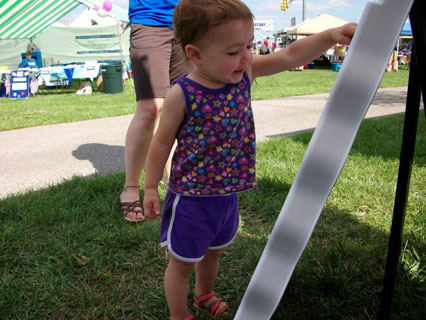 We have used the Plinko Game for two years now at the DuBois Community Days. This is an annual community activity that has many things for families. It is a way to give something back to the community so the game was free for anyone who wanted to play but was mostly played by the 12 and under crowd because of the prizes used.
We bought an assortment of prizes such as bracelets, finger puppets, slappy hands, flippin frogs, stampers, etc. We used the pictures of the products to create pictures at the bottom of each landing area of the Plinko board. The kids then played the game to see what they won We had the prizes in a see through plastic bins and when the kids won a prize we let them pick out of that bin.
The Plinko Game was a huge hit for a number of reasons:
Easy to play

Can use an assortment of prizes – so would be good for any age

Is quick to play so the line moves fast

Folks can see the prizes easily on the board

All ages seem to find it a fun game

It was easy to put our logo on the board but easy to change out to something else if needed.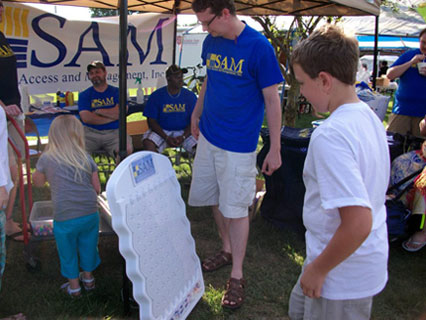 Director of Western Region Administrative Services