We are a themed hotel in North Conway, New Hampshire and we purchased the Prize Wheel for our Facebook rewards program for in-house guests.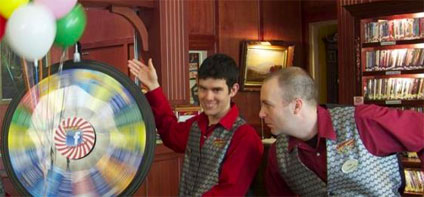 We post a "password" on FB each evening and the first guest that comes to the front desk and says the "password" gets to spin our FB Prize Wheel and win something from our gift shop.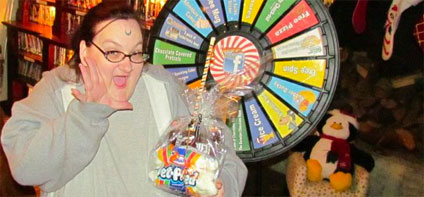 It is different every night, thanks to the Prize Wheel. We made our own inserts and we are able to change them out ourselves as needed. It works great and our guests really enjoy the fun interaction with FB while they are staying with us.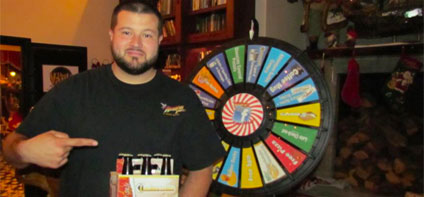 Thanks again, we were so happy to find you online!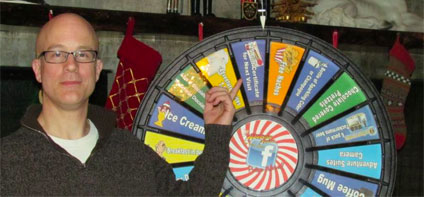 -K. Brassil, Adventure Suites